Agnus McVee was the proprietor of a three-story inn called the 108 Mile Hotel from 1875-1885 on the Cariboo Wagon Road.

She had come from Scotland to settle in British Columbia.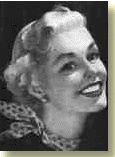 Not the real Agnus McVee

Agnus McVee is described as a beautiful blue-eyed woman, who dealt in the sale of young girls as well as food, liquor and lodging.
The murderous story of Agnus McVee begins on a bright March morning in 1875. A very prosperous Cariboo country miner named Henry Dawson, arrived at McVee's Hotel.
He had $11,000.00 worth of gold dust and nuggets on him, which he had recently discovered from his lonely claim in the Cariboo goldfields.
Agnus was married to a man named Jim, a devoted individual, who did all the chores around the hotel. Another man names Al Riley, a bartender, was Agnus's son-in-law and a scheming, muscular young brute.
Both men were completely dominated by Agnus, who was not only very attractive in face and figure but, according to old legal records found in Scotland, was wanted for seven murders and three beatings in her home town. It is said she could lift a 400-pound sack of grain with ease.
Young girls running away from home often came through the area of the 108-Mile Hotel on their way to the Cariboo goldfields to find a rich husband. It is said that Agnus would capture these young girls and tie them up with ropes that she kept hidden beneath her skirt.
Henry Dawson, who had heard about Agnus, and the items she had for sale, came to 108-Mile House, looking for a girl to purchase. Henry was told by Jim McVee that Agnus was away in Fort Kamloops, but that she would be back later that evening.
In the meantime, Agnus was waiting outside in the nearby stable. Agnus handed the rifle to Al Riley. He then crept silently up to the open window and shot Henry Dawson in the back, killing him almost instantly. Jim McVee then drove the dead body in his wagon to a nearby lake and dumped the body in. Henry Dawson's body was discovered later the next day.
According to the official report of the local authorities,

"The deceased Henry Dawson, late of the Cariboo gold-fields, was most foully murdered by a robber who made off with his personal possessions and his horse."

In the course of the next several years, more than fifty-nine bodies were found in the small lakes of the area.

Al Riley was hung for the crimes


In June 1885 shortly before she was brought to trial, she committed suicide by poisoning. Al Riley was found guilty of the charges and hanged.

Find out how Agnus McVee was caught!

The hotel was torn down in 1892 and was moved to the other side of the road. There the wood was used to make a telegraph/store and a post house, which still stands to this day at the 108 Historical Ranch.

Agnus McVee supposedly buried much of her loot around her hotel and in the nearby fields. Although her treasure is between $100,000 and $150,000, only $8,500.00 has ever reported to be found.



---