Introduction:
Men and women travelled from all over the world to
the gold-fields of the Cariboo in British Columbia. People would travel for days, weeks, months, and often years just to be near the the riches of the new "El Dorado".
While travelling to the Cariboo gold-fields from places like England, China, Hawaii, Germany, Australia, and the United States of America, passengers would have to prepare for long and exhausting travel.
There were steamships leaving from England six times a month for North America.
Depending on which route you took, a trip from England to Victoria, British Columbia would take up to 5 months.
Food was provided on board ship,
but passengers would be advised to also take a case or two of preserved meats and vegetables, and a large supply of lime-juice.
Lime-juice has saved lives on many occasions. It cures bad water, fever, scurvy, skin trouble, toothache and even red eyes.
Many travellers arrived in Victoria to obtain a miners licence, and made the voyage into the Cariboo gold-fields from there.
A few travellers arriving in Victoria were shocked to learn how far they still had to travel to the Cariboo.
Some travellers arrived on the east coast of North America, and had to travel west across land, mountains, rivers, and lakes to reach the trails to gold country.
Once on the trails to the Cariboo, it was wise to take all your supplies with you.
Each person was required to have 1 bowl and can, 1 knife and fork, 1 deep tin plate, 1 pint drinking mug,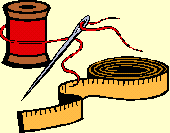 1 tablespoon, 1 teaspoon, an assortment of needles and thread, 2 pounds of marine soap, 1 comb and hairbrush, 3 sheets, and two cooking pots.
(Neering, Rosemary, Gold Rush Canada: Fitzhenry and Whiteside, 1984, pg 32-33).
Here is a story by Walter Moberly, a man who experienced the treacherous Cariboo Wagon Road Trail.
"My provisions were all gone and as I was very hungry. I was anticipating how much I would enjoy a good meal of bacon and beans and some hot coffee, and possibly bread. I was woefully disappointed, for when I arrived at the Second Crossing I found that the house and other buildings had been burned down and the place was completely deserted. Finding a few half-grown onions in what had been a garden, I devoured them, and then building a good fire I dozed through a miserable night, very much pestered by mosquitoes and drenched with rain."
(Walter Moberly, Civil Engineer, Vancouver, B.C. March 5th, 1908 History of Cariboo Wagon Road.)



---