The Cariboo Gold Rush web site was produced under contract by Industrial Art Internet Group LTD.
Carollyne Yardley
Project Manager Phase I and Phase II, Contractor, Assistant Manager Phase III, Content Provider,
Graphic Design, Training, Scanning, Research,
HTML programming and debugging, RBCM Docent
Carollyne is a Director of Industrial Art Internet Group Ltd. She has a B.A. with a double major in Psychology and History in Art from the University of Victoria.Carollyne is the Project Manager for Phase I and Phase II of "The Cariboo Gold Rush" web site, and travelled from Yale to Barkerville collecting photos and documents. Carollyne was the Editor for the Emily Carr Teacher's Guide and CD ROM project, and has also been involved in the creation and production of the following web sites:

Email Sabina at: abaka@islandnet.com

Please visit the other projects Sabina has been involved in:
Tracey Langstaff
Tracey Langstaff graduated from the University of Victoria in April (1998) with a B.A. in History. Tracey's main area of study is European history but also has a background in Canadian as well. Tracey specializes in researching and writing Historic material. Tracey contributed her knowledge of BC History to help build the pages for "The Cariboo Gold Rush" . Tracey plans to eventually receive a PHD in History and become a University Professor. Tracey can be reached through e-mail at: traceyla@UVic.CA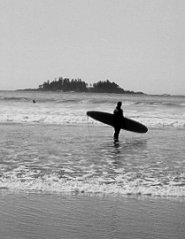 Steven Davies
Research, Writing, Graphic Design & HTML.
Steve recently completed his BSc in the Geography Co-op Program at the University of Victoria. His interest in recreation, photography and travel has allowed him to see many areas of the world including his home, Canada. Steve was responsible for the construction of the Mining Section of the Cariboo Gold Rush web site and looks forward to working on the web in the future.
He can be contacted at his e-mail address: dsteven@hotmail.com
---